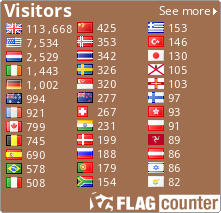 meals at three farthings
lovingly prepared by the naked chef
Meals at Three Farthings are prepared by Theo.
All dishes are freshly cooked and we aim to prepare your meals with a focus on healthy eating, making use of what the area has to offer. This includes fresh fish from Europe's largest beach-launched fishing fleet in Hastings and (organic) eggs and meats from local farms.
We are very happy to cater for guests who require a gluten-free, keto, vegetarian, vegan or any other diet.
Below you can see some sample menus of the meals we prepare for our guests. The menu will change daily, according to what is available and in season.
breakfast (included in room rate)
Fresh seasonal fruits with yogurts and muesli or granola
Full-English with locally sourced eggs, sausages and bacon
Khao Tom - Thai rice soup with prawns or tofu and condiments
Smoked haddock tartlet with scrambled egg and chive butter
Omelette Arnold Bennett with smoked haddock
lunch (£15 per person)
Burghul salad with grilled halloumi and fresh herbs
Puy lentil moussaka with aubergines, courgettes and tomatoes
Khao Soi, curried Chiang Mai noodles with pickled mustard greens
Avocado, prawn and fennel open sandwich with pan-fried capers
Broad beans and Lord of the Hundreds cheese with fresh herb salad
Fillet steak sandwich with garlic cream, onion marmalade and rocket
dinner (£25 per person)
Chickpea curry with broccoli stem yam and grilled curried rice
Poached salmon with green bean salad and tomato anchovy dressing
Duck confit in savoy cabbage parcel with black venus rice
Lamb Wellington with carrot flowers and potato foam
•
Chocolate key lime pie
Basil and lemon sorbet
Soft-centred chocolate puddings
Lemongrass crème brûlée
"Theo is a wizard in the kitchen and everything he put before us was an absolute eating experience.
Ken says he doesn't cook, but he is a wizard with the washing up!"