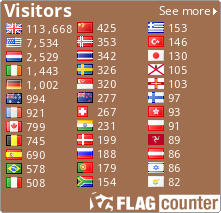 massage at three farthings
relaxing naturist massages for men and women
Massages at Three Farthings are given by Theo.
A naturist massage is practiced totally nude, you and I are
both undressed. This helps us to be on a more equal level, aiming to make the massage even more relaxing and beneficial.
In a naturist massage the flow of the massage is not broken
by underwear or sheets. It lets you enjoy the long flowing
strokes over the whole body and it allows me to work on important areas of your body (such as the buttocks and the inner thighs) that are usually excluded from most non-naturist massages.
Available massage treatments
The signature massage is a relaxing full-body massage.
It can be combined with bamboo massage and/or more therapeutic genital massage techniques. Or you can choose to have an indulging sensual massage or a tantric massage with genital reflexology. Please click here for more information about the available treatments.
A warmed and unscented organic virgin coconut oil is used for the massage which is easily absorbed by the skin and doesn't leave a greasy feeling after the massage. It nourishes the skin and doesn't stain your clothes like other massage oils.
Each massage is unique and personalised, depending on your condition, wishes, needs and requirements. There is no set routine, just careful attention to what you require.
Massage is a sensual experience, aiming to raise your awareness and stimulate your senses. In my massages all important parts of your body are included where appropriate for the treatment. If you feel uncomfortable being touched in certain places, please let me know before the massage.
"Thank you for a wholly exceptional experience, from your massage itself, from your client care, from the ambience of your room (another world!) and from your unrushed approach to our whole session: thank you for your focus on me. I felt privileged to be there in that way."
Massage courses
As a fully qualified massage teacher I offer massage courses
to those who would like to learn how to give a massage.
Courses can be given on a one-to-one basis or to couples
who wish to build a deeper connection in their relationship.
Each course can be tailored to your time schedule and there
will be ample time to practice under my guidance.
Two- and three-day massage courses including accommodation
and light lunches are also available.
Please click here for more information.
Please contact Theo on 07722 321 359 or 07757 375 522,
or send an email to schedule your appointment.
Massages and courses are available to resident and non-resident guests.
"The full benefit from the massage itself struck me this morning, 
when I felt so much more relaxed, my body felt more compact and energised, yet loose and fluid at the same time. Of course the benefits from a good massage can be felt for several days, and the subliminal
changes remain perhaps indefinitely."